6/23/2014 — 8.0M Earthquake and Tsunami strike Alaska — Aleutian Islands — Major West Pacific activity
http://dutchsinse.tatoott1009.com/6232014-8-0m-earthquake-and-tsunami-strike-alaska-aleutian-islands/
A dark magnetic filament on the sun erupted during the late hours of June 19th. While one end of the filament remained connected to sunspot complex AR2093-AR2094, the other end corkscrewed wildly through the sun's atmosphere. Click to view the eruption, and keep an eye on the circled region: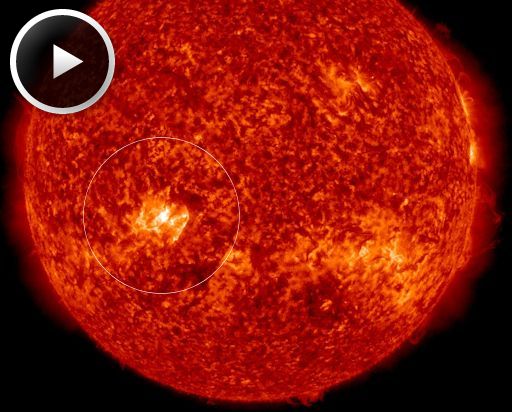 The corkscrewing filament hurled much of itself into space. Both of NASA's STEREO probes and the Solar and Heliospheric Observatory recorded a CME emerging from the blast site:
movie
. A preliminary analysis suggests an expansion velocity near 600 km/s or 1.3 million mph. That may sound fast, but it is merely typical for a CME. The expanding cloud could deliver a glancing blow to Earth's magnetic field on June 22nd, possibly sparking a minor geomagnetic storm.
Aurora alerts